---
I felt inspired to ask the universe, what do you most need to hear now?
I was guided to pick a card, the 8 of Pentacles emerged.
What does this mean?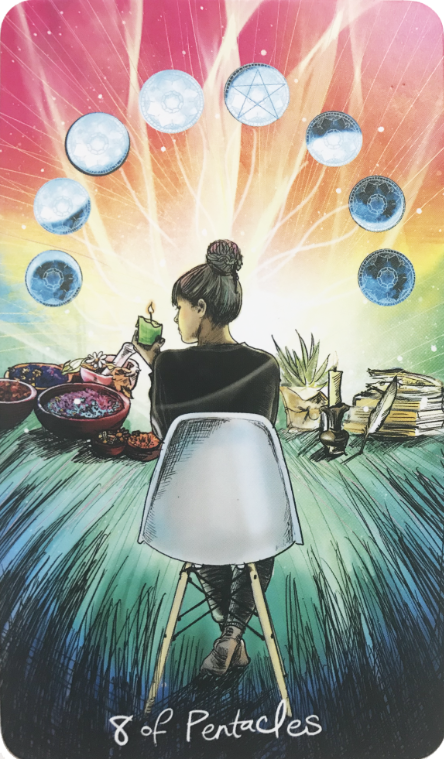 It means you've worked really hard to get to where you are, and maybe sometimes, you work too hard.

You might burn the candle at both ends, ignore your body's messages, and keep pushing ahead.

There's always going to be more to learn, heal, do.
And it's so important to take good care of YOU, to put yourself first, and make YOU the priority.

If you're anything like me, you'll love to care for others, and that's OK... Until you don't have any more to give.

Are you ready to give yourself the space for self-care, or... Are you going to continue pushing?
Keep shining your light!

Love to you dear,
Elizabeth XOXO
---
JOIN ME INSIDE THE SOUL CIRCLE
JOIN ME ON:~